Appalachian Echoes
Adapted and Directed by Teresa Lee
AYPT 50th Anniversary Celebration
April 8 at 7 p.m., April 9 and 10 at 2 p.m.
I.G. Greer Studio Theatre
The Appalachian Young People's Theatre (AYPT) touring outreach program will celebrate its 50th anniversary year in April 2022. Plans are underway for myriad events, including a reunion of former students, directors, faculty, and staff who participated in AYPT over its first half-century of bringing live, family-friendly, theatre-for-youth productions to generations of children throughout the High Country and beyond. With "Appalachian Echoes," AYPT will pay tribute to the heritage of our mountain region with stories passed down by local residents, as adapted by Teresa Lee. The play recalls the "hard knock" life and adventures of growing up in the 1930s and '40s as seen through the eyes of an Appalachia child.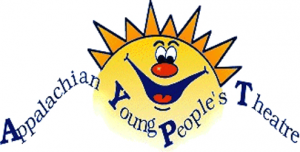 Tags: