Act I -- Friday, Sept. 18 at 7 p.m.
Act II -- Friday, Oct. 2, at 7 p.m.
Act III--Friday, Oct. 16 at 7 p.m.
Act IV--Friday, Oct. 23 at 7 p.m.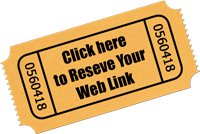 This event will be online; Click the ticket above to reserve your spot for this webcast. Read more about these performances.

Come see an exciting new theatre event inspired by the popular 24 Hour Plays productions in New York City.
As the 2020 Coronavirus pandemic has brought an end to live theatre in the USA and Europe, we find ourselves facing stark challenges in our quest to keep the arts alive. The Theatre and Dance department's response: unique and contemporary monologues sharing student responses to COVID-19 in dramatic fashion, creating acts of theatre that are vital, timely, moving, and irreverent, documenting an unprecedented moment in history.
The COVID Chronicles will be performed on four different Friday evenings early in the fall semester, each evening a different collection of monologues!
Tags: