A Black playwright tries to wrangle a story from her two reluctant white characters and distrust abounds. Stereotypes, prejudice, and perceptions of race and gender are at the forefront of This is Not the Play: a play about the process of creating a play. Originally commissioned by Mad Dog Theater Company in NYC, App State has the privilege of being amongst the first to produce this as yet unpublished play by groundbreaking playwright Chisa Hutchinson. She's won a number of awards for both playwriting and screenwriting, including the John Golden Award for Playwriting, the NY Innovative Theater Award, the Lilly Award, the Helen Merrill Award, the Lanford Wilson Award and the GLAAD Award.
Virtual event is scheduled for Feb. 25-Feb. 28, 2021.
** Content Warning** This play contains strong language that may not be suitable for all audiences.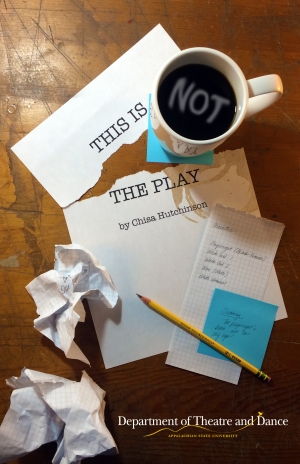 Tags: