Now in its 49th season, the Appalachian Young People's Theatre offers this award-winning play as a streaming event.
Appropriate for audiences of all ages, With Two Wings is set in a fantasy world where people have wings. A young boy named Lyf lives an isolated existence with his differently-abled parents in the safe nest of their home deep in the woods. Although loving, Lyf's parents have strict rules he must follow, especially rule number one: never, ever try to fly.
When a precocious, inquisitive girl from the outside world bursts into the backyard, she and Lyf become fast friends. Her bullying twin brother challenges Lyf to answer questions about his life and his mysterious parents. This coming-of-age story puts a unique twist on the Greek myth of Icarus and Daedalus and is directed by Teresa Lee.
April 9 & 10 at 7pm April 11 at 2pm
Click here for a Study Guide related to this production.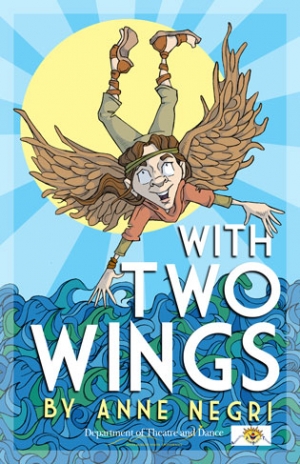 Tags: