Professor, Theatre Historian, Set and Lighting Designer
B.A., M.A., Ph.D, The Ohio State University
Theatre History, Scenic Design, Lighting Design, Swordplay, Stage Management, Microcomputer
Prior to his 21 years at Appalachian, Frank Mohler taught and designed at Denison University, the University of South Carolina and the University of Virginia. Dr. Mohler joined the theatre program Appalachian State University in 1983, as an associate professor and set and lighting designer. In 1989 he became the Director of Operations at the newly formed Office of Cultural Affairs and served as its Interim Director in 1990-1991. Mohler returned to teaching in 1991 in the new Department of Theatre and Dance, serving as the principal set and lighting designer and as the Director of Theatre.
While at Appalachian State University, Mohler taught in a variety of areas of theatre, from theatre history to set and lighting design, theatrical swordplay, and stage management. Prior to retirement, he and his wife took students on study-abroad trips to investigate historic theatres in Europe. Dr. Mohler served on many councils and committees at Appalachian, including two years as secretary of the Faculty Senate. He has been an active member in a number of professional organizations including the United States Institute for Theatre Technology and the Southeastern Theatre Conference, the largest comprehensive theatre organization in the world, which he served as president in 1990-1991.
In addition to his creative activity as a designer, Mohler has also been an active theatre historian throughout his career with his scholarly activities concentrated in the area of theatrical spectacle. He has received numerous grants to assist his research and created "The Development of Scenic Spectacle" web site [http://spectacle.appstate.edu], which is used by teachers and students throughout the world. Mohler has received a number of awards including the Suzanne M. Davis award for "Service to Theatre in the South." His teaching, research, and design activities have also been recognized with many awards including the College of Fine and Applied Arts Outstanding Faculty Award and its Excellence in Scholarship / Creative Activity Award; USITT-SE's Outstanding Educator Award; an University of North Carolina Board of Governor's Excellence in Teaching Award and Appalachian's 500 Scholars Research Award. He received two Herbert D. Greggs awards for outstanding published articles. He also served as the United States representative to the History and Theory Commission of the Organisation Internationale des Scénographes, Techniciens, et Archtitectes du Théâtre (OISTAT).
Dr.Mohler retired in June 2004 and was granted emeritus status. His wife, Claudia, has also retired from Appalachian after teaching theatre and speech for twenty years at the university. Dr. Mohler continues to research and publish in the area of theatrical spectacle. He serves as the Chair of the Town of Boone Cultural Resources Advisory Board and as a Vice-Chair of the Appalachian Theatre of the High Country Board of Trustees, where he is overseeing the renovation of the historic Appalachian Theatre.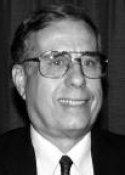 Title:

Emeritus
Department:

Theatre and Dance

Email address: Email me