Prospective Students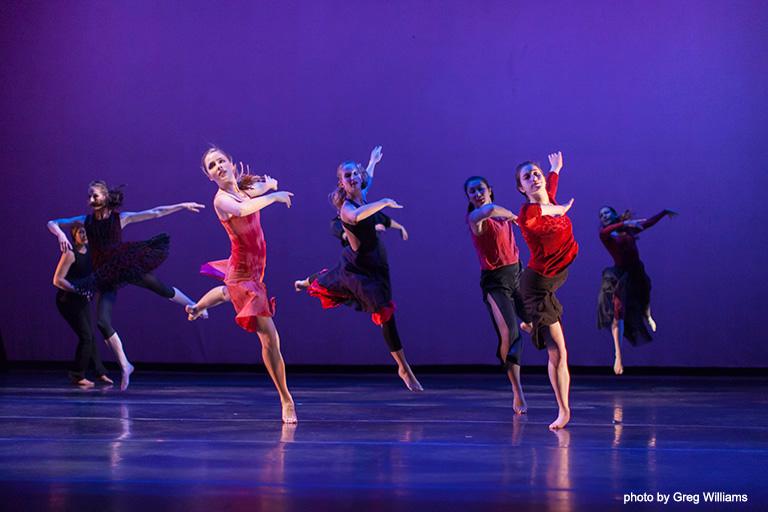 Check Us Out is a great place to start. We also have set aside special visitation dates and encourage you to consider a trip to campus to meet some of our faculty and students and to tour our facilities.
See our FAQs for students and information for parents.
Performances
Tuesday, June 6, 2017

to

Thursday, June 29, 2017
The 2017 Summer Dance Series: June 6-29
See Performances for the complete schedule along with box office and audition information.
About our Graduates
We have many talented students who come to Appalachian to pursue their dreams of contributing to society as performing artists. We also invite students to discover their artistic passions while in college, as we are confident that the arts are a great place for ideas and "art-trepreneurship" to flourish. As the chairperson of Theatre and Dance, I am often asked, "but what do students with degrees in theatre and/or dance actually do?" And I am happy to report that we have recently completed a survey of our alums and have reassuring data to report, as we stress that our graduates must find their way to keep the arts alive in their lives:
91% of our graduates in the past five years are employed or are in graduate or professional study.
60% are in the workforce or are in graduate/professional training in the theatre, dance or related disciplines.
Our Alumni put their degrees to work!
Hundreds of students have degrees from our program and have successful careers in theatre, dance, and many other fields. They are working as:
Dramaturgs, Education directors in theatre companies, Dance teachers in private studios, College professors, Performers (in both Theatre and Dance for national tours, regional/ pick-up companies, and Broadway.), Lighting designers, Costume technicians/designers, Stage managers, Pilates teachers, Graphic designers, Video editors, Television/film actors, Gyrotonic® teachers, Yoga teachers, Box Office managers, Radio producers, Technical directors, Scenic designers, Marketing staff, public relations, management, fundraising development, Creative directors, Box office managers, Artistic directors, Playwrights, NFL cheerleaders, Teachers in public schools, Screenwriters, and Independent Entrepreneurs.
With rigorous training, hard work, and determination, you can achieve your dreams with a degree in theatre and dance.
Our online ASU Playbill lists brief biographies of some our graduates.