B.S. in Communication - Kent State University
M.S. in Dance - University of Oregon
Ph.D. in Theatre - University of Oregon
Dr. Miller holds a B.S. in Communication from Kent State University, an M.S. in Dance, and a Ph.D. in Theatre from the University of Oregon. He has taught courses on Musical Theatre, Dance and Theatre History, Dance Aesthetics, Modern and Jazz/Tap dance technique, Mime and Pantomime, Directing, Choreography, Creativity, and Global Understandings, among others.
Dr. Miller has directed and/or choreographed over 200 musicals, operas, plays and/or dance concerts. Professional credits include directing and choreographing revivals of You're a Good Man, Charlie Brown and the rock opera, The Survival of St. Joan, at the Octagon Musical Theatre in NYC, choreographing the outdoor drama, Trumpet in the Land in Ohio and directing and choreographing musicals for the Bowling Green Summer Music Festival such as Godspell, Grease, Joseph and the Amazing Technical Dreamcoat, and Little Shop of Horrors. He also directed and choreographed the Southeastern premier of the Harry Chapin musical, Lies and Legends, in Atlanta.
In addition to musicals like Chicago, Assassins and Hair, Dr. Miller has directed productions of plays such as Masterpieces (about the Bronte family), Hamlet, Galileo, The Rehearsal at Versailles (Moliere), The Shepard's Chameleon (Ionesco), The Exonerated and Metamorphoses. He has worked with playwrights to develop and produce new work, such as Daughters written by Atlanta playwright Shirlene Holmes, Streams written by Los Angeles playwright, Jean Colonomos and Crowning Glory written by Brad Bailey and aired on the Razor's Edge Café on Georgia Public television. He has written and directed some of his own work including Tragedy at Kent State and dance dramas based on the events of 9-11 and one on the plight of runaways in Atlanta. In 2017, he directed and choreographed the world premiere of Flight from the Mahabarath by South African playwright, Muthal Naidoo.
Dr. Miller served as the inaugural Vice President for Professional Development for the Dance Studies Association (2017 – 2019). Before that, he served as President of the Congress on Research in Dance (2006 – 2008). He has delivered papers on topics ranging from musical theatre and dance aesthetics to pedagogy and theatre history at conferences held by the Dance Studies Association, Congress on Research in Dance, the Association for Theatre in Higher Education, Writing Across the Curriculum, American Society for Theatre Research, Southern Humanities, Dance History Scholars, Centre National de la Danse, LILLY Conference on University and College Teaching, and other academic conferences.
Most recently, he has published a book on the history of musical theatre dance from the Colonial Period to today titled: Dance on the American Musical Theatre Stage: A History (2023) published by Routledge. https://www.routledge.com/Dance-on-the-American-Musical-The-atre-Stage-A-History/Miller/p/book/9781032121598 In addition, he has published in Dance Research Journal, Theatre Journal, Studies in Musical Theatre, Text and Performance Quarterly, Dance Chronicle and the International Journal for the Scholarship of Teaching and Learning. Dr. Miller served on the editorial board and was a contributor to Broadway: An Encyclopedia of Theater and American Culture (2010). He has contributed to several other publications including a chapter titled, "Tappin' Jazz Lines," published in Jazz Dance: A History of Roots and Branches (2014) (http://upf.com/book.asp?id=OLIVE002), "On Dance Dramaturgy" in The Oxford Handbook of Dance and Theater (2015) https://global.oup.com/academic/product/the-oxford-handbook-of-dance-and-theater-9780199917495?lang=en&cc and "Dance in the Plays for Daniel MacIvor," in New Essays on Canadian Theatre Vol 5: Daniel MacIvor, (2015) (https://www.playwrightscanada.com/Books/D/Daniel-MacIvor ) and "The Courage to Teach and the Courage to Lead: Considerations for Theatre and Dance in Higher Education," published in Theatre Topics (2016). He has a chapter entitled "Dance in the Broadway Musicals of Shakespeare: Balanchine, Holms, and Robbins," in The Oxford Handbook on Shakespeare and Dance, edited by Brandon Shaw and Lynsey McCulloch, published by Oxford University Press, 2019. See: https://global.oup.com/academic/product/the-oxford-handbook-of-shakespeare-and-dance-9780190498788?q=shakespeare%20and%20dance&lang=en&cc=us
Dr. Miller was the 2013 recipient of the Board of Governors Excellence in Teaching Award for the College of Fine and Applied Arts. He was also selected as a Carnegie Academy for the Scholarship of Teaching and Learning scholar in 2010 for his research on employing movement and choreography in the teaching of Dance History. In 2007, he was presented with the Distinguished Alumnus Award from the School of Music and Dance at the University of Oregon, and in 2006 he was the Keynote Speaker for that year's North Carolina Dance Festival. In addition to serving as a faculty member in the Department of Theatre and Dance, he has served as the Coordinator for Global Understandings here at Appalachian State.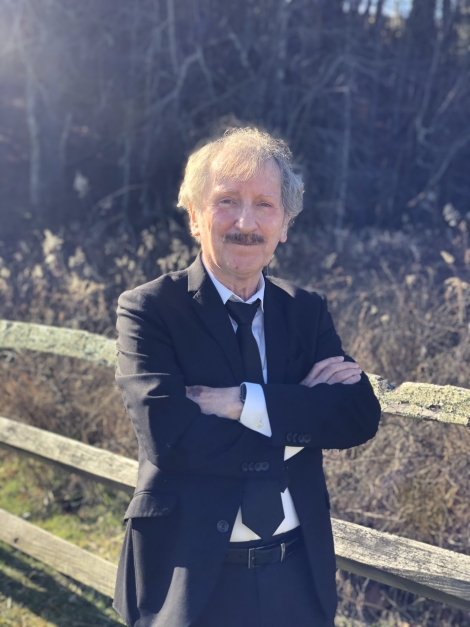 Title:

Professor, Dance Studies and Theatre Arts
Department:

Theatre and Dance

Email address: Email me

Phone: (828) 262-8176