MFA –Theatre Performance and Pedagogy, Texas Tech University
M.A. – French, Bowling Green State University
B.A. – English/Drama, Franciscan University of Steubenville
Level II Margolis Method Certified Educator
Lessac Kinesensics Practitioner, Certified Trainer Candidate
Inclusive Excellence Certificate – University of Wisconsin-Stevens Point
Elizabeth Parks is an actor, director, devisor, and voice and movement coach with fifteen years of experience teaching theatre and dance. She is a Level II Margolis Method Certified Educator, a designated Lessac Kinesensics Practitioner, and has trained with Theatre Nohgaku in the Kita School tradition of Noh theatre. Her international work includes performances at Odin Teatret in Denmark and the Rhodopi Dramatichen Teatar in Bulgaria and French studies at L'Université François Rabelais in Tours, France.
Elizabeth teaches Acting, Movement, and Voice at the university and is a proponent of all things embodied, including her own embodied pedagogy practice. As a teacher, she builds inclusive learning spaces that foster belonging, agency, and compassion. She uses critical and compassionate pedagogies along with a multicultural approach to inspire students to create embodied and "embrained" performances. Her aim is to support all students on their path to becoming dynamic, 21st-century artists and creative leaders.
Her creative practice and research focus on the integration of Eastern and Western training practices, particularly Margolis Method, Noh, and Lessac Kinesensics to create socially engaged devised and pre-scripted works. Past directing projects of note include The Tempest, The Misanthrope, and As We Climb, a devised work inspired by Chimamanda Ngozi Adichie and other global feminist activists. She is currently devising a solo project, titled Lady O.G., about the political activist, actor, and playwright Olympe de Gouges.
Elizabeth is an active member of ATHE, ATME, VASTA, and the National Alliance of Acting Teachers.
https://www.elizabethparks.org/
Recent Creative Research
Wisconsin Shakespeare Festival, Improbable Fiction Series
Director: The Fool of Elsinore
Dramaturg

The Fool of Elsinore
He's the First
A Disorderly House
International Conference Presentations
Amplifying Intentionality: Margolis Method as Intervention in Beginning Acting Curricula, 3rd International Margolis Method Conference, Minneapolis, MN, 2023.
Tools for Actor Care and Character Development, Association for Theatre in Higher Education Conference, Austin, TX, 2023.
Care-Centered Feedback for High-Impact Assessment, Association for Theatre in Higher Education Conference, Austin, TX, 2023.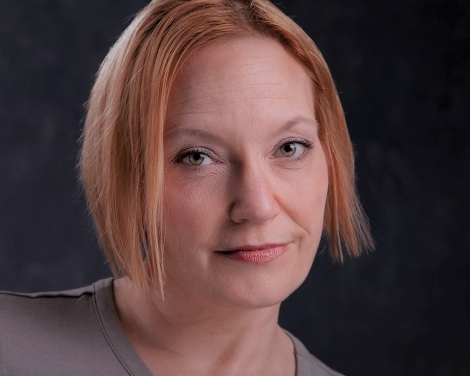 Title:

Assistant Professor, Theatre Arts - Acting/Stage Movement
Department:

Theatre and Dance

Email address: Email me

Phone: (828) 262-7779
Office address
9B Chapell Wilson Hall