M.F.A in Communications and Theatre (Directing) - UNC-Greensboro

B.F.A. in Communications and Theatre (Acting) - UNC-Greensboro
Keith Martin is the John M. Blackburn Distinguished Professor of Theatre, a fully-tenured, permanently-endowed professorship designed to attract and retain exceptional faculty to Appalachian State University.
Since arriving in Boone, Martin has received the prestigious 2021 NC Governor's Volunteer Service Award, the 2019 University College Award for Excellence in Community Engagement, the 2018 W. H. Plemmons Faculty Leadership Medallion presented by the Appalachian State University Board of Trustees, the 2018 Outstanding Service Award from the College of Fine and Applied Arts, and was Appalachian's nominee for both the 2020 and 2017 Governor James E. Holshouser, Jr. Award for Excellence in Public Service from the University of North Carolina Board of Governors.
In addition to teaching arts management, cultural policy, marketing/promotions, stage directing techniques, and musical theatre history, Martin leads as many as four week-long trips to the Appalachian Loft in NYC each academic year.
Martin's career in the not-for-profit sector spans over 45 years and includes producing, artistic direction, choreography, and management in professional theatre, dance, opera, symphony, film and television, for which he received a 2010 Emmy® Award. Martin's 450 stage credits include direct work with such renowned artists as Pulitzer Prize recipients Beth Henley and Tony Kushner; Academy Award-winner Olympia Dukakis; Producer Joseph Papp and performers Dixie Carter, Faith Ford, Sharon Lawrence, Telly Savalas, Burt Reynolds, Tony Award-winners Bonnie Franklin and Beth Leavel, and Emmy Award-winner Doris Roberts.
As Managing Director of Richmond Ballet, The State Ballet of Virginia (2005-11), he guided their successful New York debut at the famed Joyce Theatre and three subsequent return engagements to NYC. For 25 years, Martin was a resource consultant with ARTS Action Research of Brooklyn, NY and Portland, OR. He was registered lobbyist and legislative strategist for ARTS North Carolina, a statewide advocacy group, when it received a $2 million line item increase in funding. For twelve seasons (1990-2001), Martin was Producer and Managing Director of Charlotte Repertory Theatre (LORT) and has held the positions of Artistic Director of Theatre Charlotte, Executive Director of Community Theatre of Greensboro, Senior Program Officer for the Koger Foundation, and Administrative Director for A Company of Players. Martin spent a decade performing as a professional actor, singer and dancer.
Martin holds both B.F.A. (magna cum laude) and M.F.A. theatre degrees from UNC-Greensboro, and has lectured at numerous academic institutions including Duke University, UNC-Chapel Hill, Wake Forest University, College of Charleston, University of Alabama, and the Yale School of Drama. The Johns Hopkins University Press published Martin's writings on advocacy and grassroots activism. Martin received the 2001 Service Award from the Educational Theatre Association and a 2004 Outstanding Teacher Recognition Award from the National Foundation for Advancement in the Arts. Martin has adjudicated theatre festivals on the state, regional and national level for over 35 years.
With a client base in over two-dozen states, Martin has been a paid consultant, grants panelist, and/or site evaluator for six state arts councils and served in similar capacities for the William Penn Foundation, the Pew Charitable Trusts, Dance Advance, and the Philadelphia Theatre Initiative.
A lifelong activist and arts advocate, Martin served with distinction on the state boards of the Volunteer Lawyers for the Arts and the American Civil Liberties Union. He is Past President of the North Carolina Theatre Conference (NCTC), receiving three awards for service to the field, and twice was elected to the Board of the Southeastern Theatre Conference (SETC), first as NC state representative and then as Professional Theatre Division Chair. Nationally, he was elected to the Executive Committee of the League of Resident Theatres (LORT), participating in collective bargaining negotiations with both Actors' Equity Association (AEA) and the Stage Directors and Choreographers Society (SDC). Martin completed two terms as an Endowment Fund Trustee for the American Association of Community Theatres (AACT), for whom he co-chaired their record breaking national conference, AACTFest '07 Charlotte.
Currently, Martin is board chair of the historic Appalachian Theatre in Boone, NC, having supported an eight year, $10 million effort to restore the venerable 1938 vaudeville house. In addition, he is in his ninth year as cultural arts editor and senior writer for Carolina Mountain Life magazine.
Other affiliations and accomplishments include:
Graduate, Friday Fellowship in Human Relations, Wildacres Leadership Initiative

Graduate, Leadership Training Program, The National Arts Stabilization Fund

Member, Society of Stage Directors and Choreographers (SDC)

Member, Association of Arts Administration Educators (AAAE)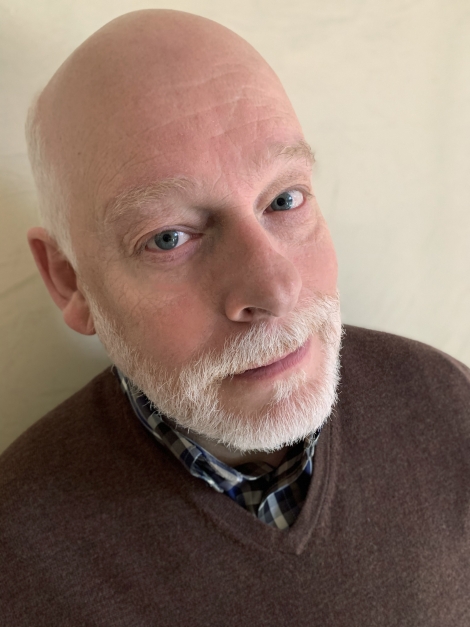 Title:

John M. Blackburn Distinguished Professor of Theatre
Department:

Theatre and Dance

Email address: Email me

Phone: (828) 262-8179