M.F.A. in Dance (Performance and Choreography) - Temple University
B.A. in Print Journalism, Dance - The Pennsylvania State University
Kevin S. Warner is a Professor of Dance Studies in the Department of Theatre and Dance where he teaches courses in Dance Pedagogy and World Dance, among others. He served as Department Chair from 2015-2019. Prior to that, he served as Chair of the Department of Dance (2013-2015) and Director of the Interdisciplinary Arts for Children Program (2008-2013) at the State University of New York (SUNY) College at Brockport. While in New York, he also served as the Advocacy Chair of the New York State Dance Education Association, and as a Co-director of the Hunter Institute on Young Children when it was housed at SUNY Brockport.
Kevin earned a Master of Fine Arts degree in Dance from Temple University and has done post-graduate work in Early Childhood, Elementary, and Music Education. In addition to engagement as a director and choreographer of both theatre and dance, he maintains a teaching and scholarship agenda focused on the role of dance in teaching and learning across all disciplines. He has been certified in both Dance (PreK-12) and Childhood Education (1-6) and has taught in public schools in New York and North Carolina. Kevin has presented at national and international conferences including the National Association of Schools of Dance; the New York Association for the Education of Young Children; the National Dance Education Organization; the Northeast Regional American Alliance for Health, Physical Education, Recreation and Dance; the Popular Culture Association of the South; and the Hawaii International Conference on the Arts and Humanities. He has also presented for national organizations including North Carolina A+ Schools, Oklahoma A+ Schools, Arkansas A+ Schools, the Oklahoma Arts Institute, and the Tennessee Arts Institute, and has designed and facilitated teacher training institutes in Michigan, North Dakota, South Dakota, Texas, and Wisconsin.
Kevin's service to the university and profession includes his role as the university's Sharpe Chair (2021-present), connecting App State to regional, rural arts councils. Recently, he was selected to serve as part of the North Carolina Department of Public Instruction Standards Writing Team, revising the North Carolina Dance Standard Course of Study for the state. Kevin is a Visiting Evaluator with the National Association of Schools of Dance and continues to serve on multiple committees for the National Dance Education Association (NDEO) and its North Carolina State Affiliate, NCDEO. At the university, he has served as part of the Chancellor's Accountability Team, the department's Diversity, Equity, and Inclusion Committee, and multiple departmental and College search committees.
From 2004-2008, Kevin was the Program Director for North Carolina's A+ Schools Program where he designed and implemented teacher training and professional development for a network of over 100 schools nationally. Kevin also served as project coordinator for the Appalachian Arts in Education Partnership, a federally funded (Arts in Education Model Development and Dissemination grant) consortium of Appalachian State University, local schools, and area arts councils in northwestern North Carolina, and as the project director for a Dana Foundation Rural Initiatives Grant to design and implement Teaching Artist training to rural counties in Northwestern and Northeastern North Carolina. He served as a national consultant for the Modern Red Schoolhouse Institute from 1998-2004 where he worked with teachers in schools with economically disadvantaged students to implement a Comprehensive School Reform Design (CSRD).
At Appalachian State, Kevin choreographs for the department's Appalachian Dance Ensemble and First-Year Showcase productions, and is slated to direct Carrie: The Musical for the department in spring 2024. He has directed, choreographed, and/or performed in over 100 productions nationally for companies including Ann Vachon/Dance Conduit, Shenandoah Summer Music Theatre, Opera House Theatre Company, Ensemble Stage Theatre, Melanie Stewart Dance, and on cruise ships around the Hawaiian Islands and in the Caribbean. Kevin has also appeared on television and in film.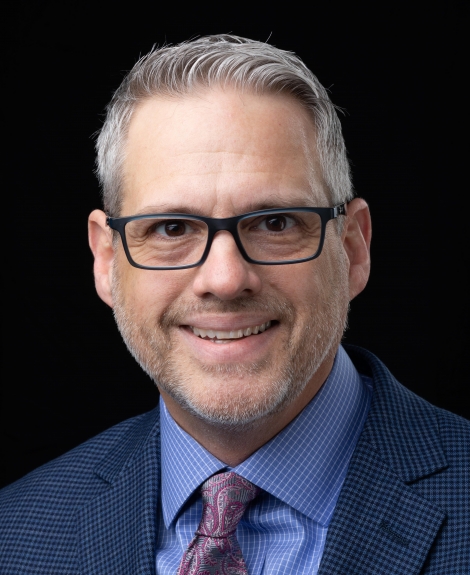 Title:

Professor, Dance Studies
Department:

Theatre and Dance

Email address: Email me

Phone: (828) 262-7323
Office address
109B Chapell Wilson Hall