Choreographer
B.S., M.A. - Appalachian State University
M.F.A. - University of North Carolina-Greensboro
Somatics, Pilates, GYROKINESIS®, GYROTONIC®, Modern Dance Technique, Dance Composition and Improvisation and Choreography
Marianne Adams holds an MA in Clinical Psychology from Appalachian State University and an MFA in Choreography and Performance from the University of North Carolina at Greensboro. She served as Chairperson of the Theatre and Dance department at Appalachian from 2007-2015. As a dance professor, she has coordinated the Dance Studies honors program, the dance program, co-directed of the Appalachian Dance Ensemble, and has received numerous grants in support of her choreographic work. Over the years, stemming from a love of the new and unknown, Marianne has created over twenty-five new courses in the curriculum at Appalachian.
Her collaborative research in mindfulness and bodywork has been published in the Journal of American College Health, the Journal of Dance and Somatic Practice, and the Journal of Bodywork and Movement Therapies. Her dance writings have been published in the Journal of Dance Education and the Journal of Poetry Therapy. Marianne was a founding member of the Appalachian Expressive Arts Collective and an Artist in Residence at the European Graduate School for Expressive Arts in Sass Fee, Switzerland in 2003 & 2008. She was one of the co-authors of the book, Expressive Arts Therapy: Creative Process in Art and Life, and a contributor for the Sourcebook in Expressive Arts Therapy. She has worked in therapeutic movement in several mental health settings and is on the Graduate faculty at Appalachian for Expressive Arts and Bodywork.
In 1996, Marianne began an intensive study of the Pilates method leading to certification by Romana Kryzanowska, in New York City. In 2005, she co-founded The Pilates Teacher Training Program, a yearlong unique, comprehensive, classical Pilates training that is sponsored by the Theatre and Dance Department and the Office of Conference and Camp Services at Appalachian. She is listed in the Classical Pilates Directory as a 2nd generation instructor. She is also certified in GYROKINESIS® and GYROTONIC®, systems of bodywork developed by Juliu Horvath.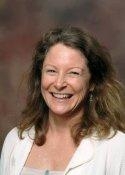 Title:

Professor, Dance Studies
Department:

Theatre and Dance

Email address: Email me

Phone: (828) 262-6373