M.A., Community Counseling with an emphasis and certificate in Expressive Arts Therapy, Appalachian State University
Pilates, Gyrokinesis, Somatics
Rebecca Quin has an extensive background in Pilates, dance, and Expressive Arts therapy. She holds a MA and NCC in Community Counseling with an emphasis in Expressive Arts. She completed a 700-hour apprenticeship to receive certification in the Authentic Pilates Method, through the Pilates Studio in NYC. She has studied with master teachers Romana Kryzanowska, Brett Howard, Ton Voogt, and Michael Fritzke. She has taught classes for the cast of 42nd Street in NYC, Platinum Pilates, Batchelor Chiropractic, Wellspring Chiropractic, Rippling Waters Yoga Studio, Neighborhood Yoga, and Linville Ridge Country Club. She is also certified in the GYROKINESIS® method of bodywork. She is listed in the directory of Classical Pilates Instructors, and is an adjunct faculty at Appalachian State University.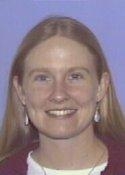 Title:

Senior Lecturer, Dance Studies
Department:

Theatre and Dance

Email address: Email me

Phone: (828) 262-8154