Ph.D. Candidate, Performance Studies, University of Hawaiʻi at Mānoa
M.F.A., Design for Theater and Entertainment (Specialization: Costume Design), University of California, Los Angeles
B.A. (Hons), Fashion Styling and Image Design, Pearl Academy, New Delhi, India (Degree affiliated by Nottingham Trent University, UK)
Saloni Mahajan serves as an Assistant Professor of Costume and Makeup in the Department of Theatre and Dance. Originally from New Delhi, India, her academic and professional journey has led her across the globe, immersing her in the creative landscapes of Mumbai, Los Angeles, Hawaiʻi, and now, North Carolina.
As an international designer, scholar, and educator, Saloni brings an exceptional depth of experience to her role, drawn from the dynamic realms of two countries and knowledge gained from diverse educational institutions, each specializing in the unique design practices of the East and/or the West. This understanding of cultures and influences profoundly informs her creative approach, resulting in projects that reflect her broad cultural perspective. As an educator at App State, her main goal is to nurture creative students with diverse backgrounds and motivate them to be well-rounded citizens of the world, capable of bringing insightful interpretations of the human condition to the work they create and projects they design.
Saloni's educational foundation was laid at Pearl Academy, New Delhi, India, where she earned her bachelor's degree in Fashion Styling and Image Design. During her formative years, she delved into various facets of Fashion Studies and actively engaged in multiple roles within the industry. Notably, she contributed to the costume departments of several Bollywood feature films, a pivotal experience that solidified her passion for Costume Design. Seeking to refine her craft, Saloni pursued an MFA in Design for Theater and Entertainment with a focus on Costume Design at the School of Theater, Film, and Television, the University of California, Los Angeles. As she continued designing and her academic pursuits deepened, Saloni recognized an opportunity to bridge academia and her practice, prompting her to embark on a path of scholarly exploration. Presently, she is a Ph.D. candidate in the Performance Studies program at the University of Hawaiʻi at Mānoa, immersing herself in extensive research that delves into the intricate realm of costumes in both Bollywood and Hollywood contexts. Beyond these spheres, her scholarly pursuits encompass a wider exploration of costumes in global theater, theater history, art history, and related interdisciplinary areas. Her research interests also encompass an array of subjects, including but not limited to Performance Studies, Film Studies, Dance Studies, Performance/Practice as Research (PaR), Fashion Studies, Race and Racialization, South Asian Studies, Popular Culture, Postcolonialism, as well as Gender/Women's Studies.
Saloni's professional practice mirrors her diverse academic expertise. Beyond her engagements in Bollywood's costume department, she has styled advertisements and celebrities and contributed her vision to fashion events during prestigious fashion weeks in India. Her portfolio expands to embrace theatre, dance, music videos, and films globally.
Visit her personal website (www.salmahajan.com) and design portfolio (www.salmahajan.work) for more information.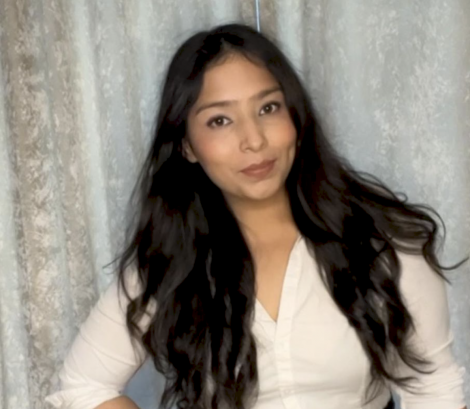 Title:

Assistant Professor, Theatre Arts - Design/Technology (Costume/Makeup)
Department:

Theatre and Dance

Email address: Email me

Phone: (828) 262-6855
Office address
140 Chapell Wilson Hall