Content advisory:
References to sexual assault (not seen onstage)
Violence (seen onstage)
Manipulative relationships
Click here for more detailed information about the content of this production (contains spoilers).
The Moors
by Jen Silverman
October 26 - 30 and November 2 - 4, 2022
Greer Studio Theatre
Directed by Dr. Paulette Marty
Students $7, Adults $10
Two sisters and a dog live out their lives on the bleak English moors, dreaming of love and power. The arrival of a sweet-faced governess and an anxious bird set them all on a strange and dangerous path. The Moors is a dark comedy about love, desperation, and savagery. "Truly clever and intelligent. You really ought to see this." - The New York Times. "The Moors" is presented by arrangement with Concord Theatricals on behalf of Samuel French, Inc. www.concordtheatricals.com.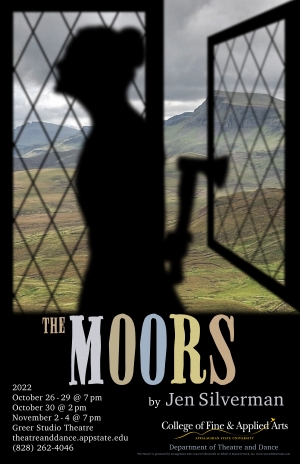 Tags: